-25%
Hi care milk lotion (milky lotion) 300ML
10 in stock
Description
That is why the milky lotion containing marine collagen, which is said to have an absorption rate about 7 times that of animal collagen, moisturizes well.
In addition, it contains seaweed ingredients that are rich in sea nutrients such as fucoidan, minerals, and polyphenols to give vitality to the skin and improve its firmness and texture.
With plenty of 300mL, it can be used for the whole body and is ideal for total care.
Easy to use for men and recommended.
Product information
◆ Emulsion
◆ No coloring
◆ No fragrance
◆ No mineral oil
◆ Capacity: 300mL
◆ Moisturizing ingredients: Brown algae extract (Na alginate), Akamoku extract, Hibamata extract, Okinawa mozuku extract, Marine collagen (hydrolyzed collagen)
Product Features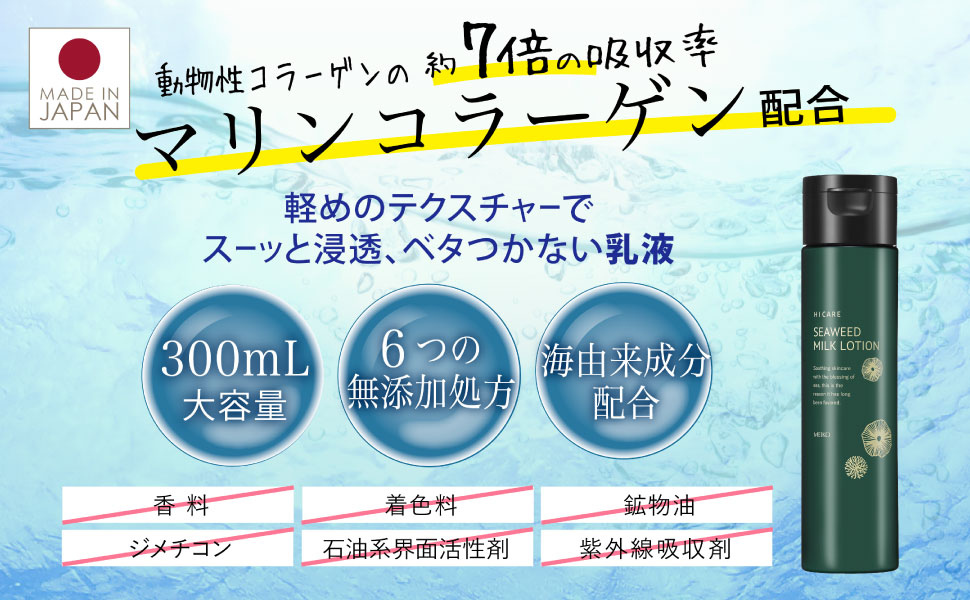 Absorption rate about 7 times that of animal collagen. Contains marine collagen
. A light texture that penetrates the skin smoothly and is not sticky.
6 additive-free formulations for the skin
No fragrance, no coloring, no mineral oil, no dimethicon, no petroleum-based surfactant, no UV absorber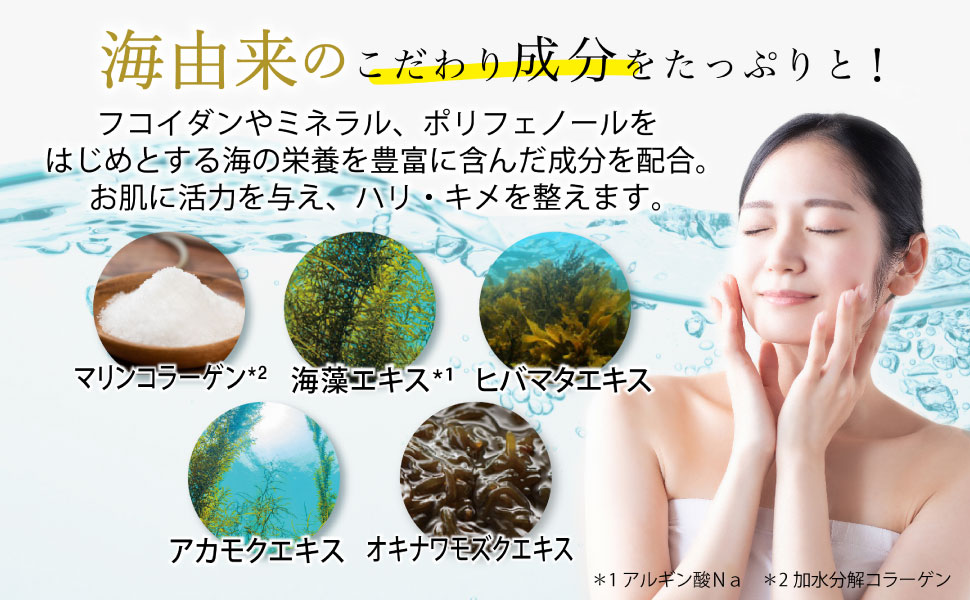 Plenty of discerning ingredients derived from the sea!
Marine collagen * 2, seaweed extract * 1, rockweed extract, akamoku extract, Okinawa mozuku extract Contains
ingredients rich in sea nutrients.
It gives vitality to the skin and smoothes the firmness and texture.
* 1 Na alginate
* 2 Hydrolyzed collagen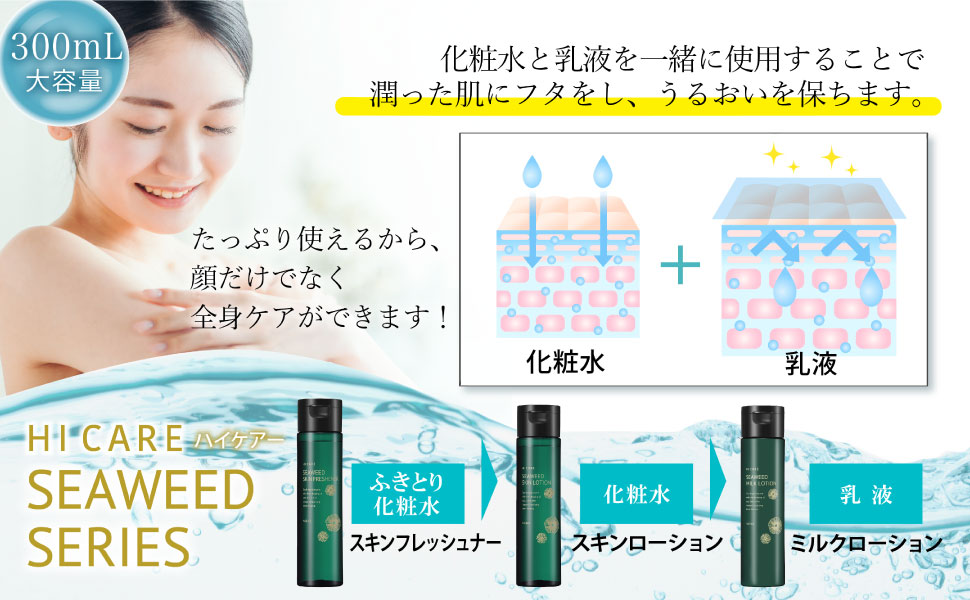 It has a large capacity and
can be fully used, so you can take care of not only the face but also the whole body! By using lotion and milky lotion together, it covers moisturized skin and keeps it moisturized.
How to use
After conditioning your skin with lotion or serum, take an appropriate amount on your palm and apply it to your entire face.
Use step
Morning

Face wash → Toner → Milky lotion → Cream → Makeup
Night

Cleansing cream or massage cream → wipe-off lotion → face wash → lotion → milky lotion → cream